THE GOVERNING BODY FOR THE SPORT OF REINING WITHIN NEW ZEALAND
Welcome to New Zealand Reining Horse Association
We are proud to be the governing body for reining in New Zealand and are dedicated in promoting this spectacular sport to the wider community. We are here to help, encourage and educate you and your horse on this exciting journey.
NZRHA host clinics and shows throughout the country, so make sure you keep an eye out on our event page for the latest events.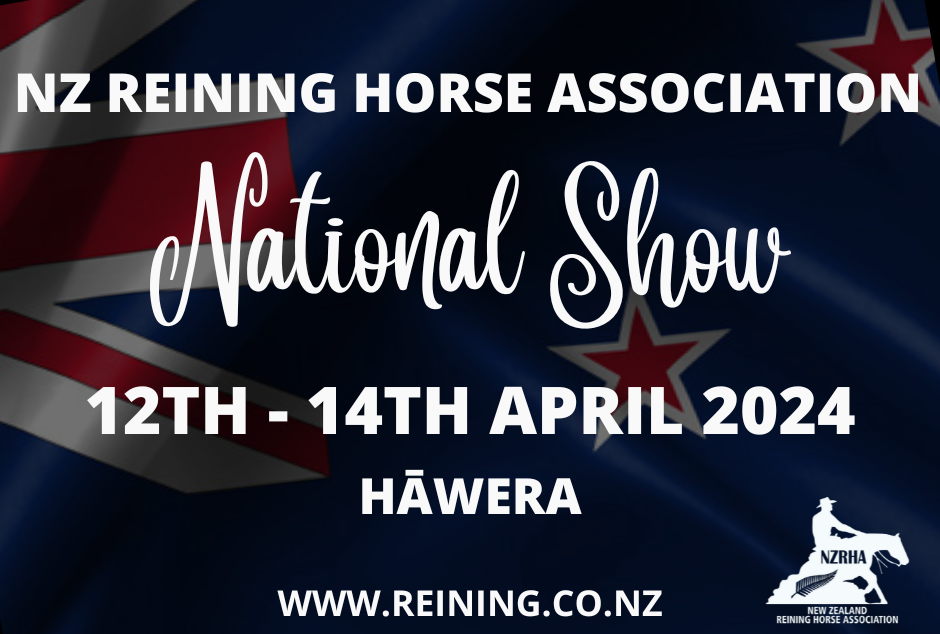 2022/23 Season NZRHA Member Highlights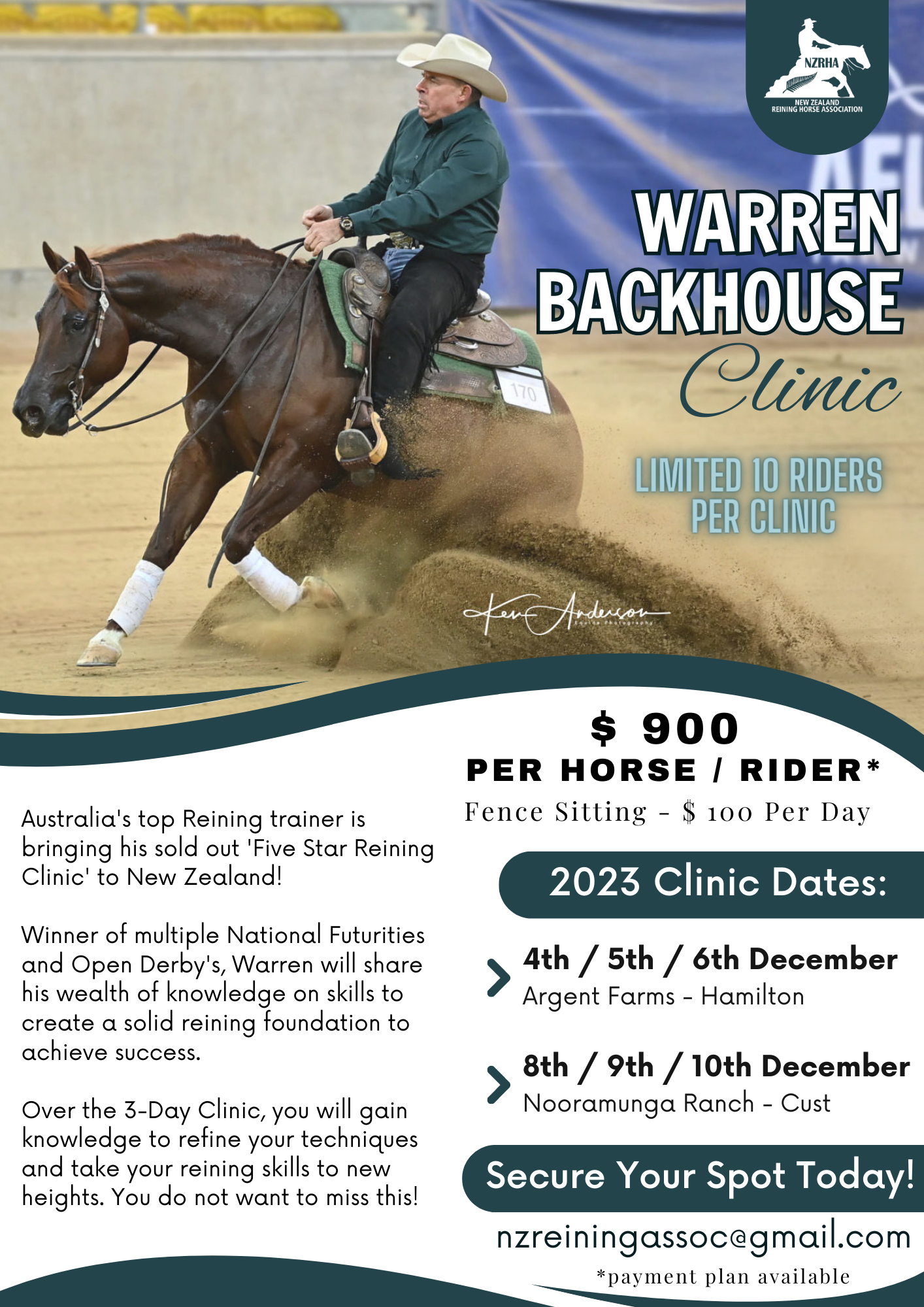 Warren Backhouse North Island Clinic

Date: 4th / 5th / 6th December 2023
Location: Argent Farms - Hamilton 

Warren Backhouse South Island Clinic

Date: 8th / 9th / 10th December 2023
Location: Nooramunga Ranch - Cust

North Island Ribbon Show

Date: 16th / 17th December 2023
Location: Waikato Western Arena - Hamilton

Check out our upcoming 2024 events...